We encourage everyone to join us at the IBAH upcoming quarterly luncheon and Annual General Meeting on October 11, 2017, as we welcome Traci Boland, President, Insurance Brokers Association of Ontario.
---
Luncheon Details
Date: Wednesday, October 11, 2017
Location: The Waterfront Centre, 555 Bay Street North Hamilton, Ontario
Annual General Meeting: 10:30 a.m. 
Cocktails: 11:45 a.m.
Lunch: 12:15 p.m.
Presenter: Traci Boland | President, IBAO
Topic: Trending Insurance Topics
Ticket Details
Ticket Cost: $20 Advance Tickets | $25 Door Tickets
Presenter Information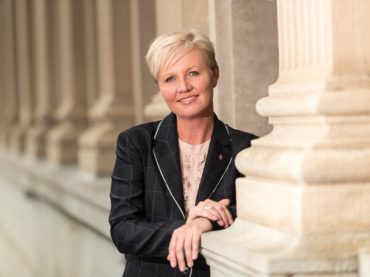 Insurance was never meant to be Traci's career. She attended school to become a police officer and ended up being a competitive figure skating coach. Traci has coached teams at the Canadian National Championships and also has coached International competitors for Team Finland and Team USA. After returning to Ontario, Canada in 2001, Traci decided to start working for her father at his Insurance Brokerage. In looking to find that spark again with what she wanted to do for a living, Traci found that spark with Insurance when she joined the IBAO Young Brokers Council in 2004. She hasn't stopped learning and being involved since then. Traci received her CAIB (Canadian Accredited Insurance Broker) designation as well as Future Leaders Certification and Unrestricted license from our governing body. She began the process of purchasing the business from her father in 2012 and has a great partnership with her father's former partner's son Jamie Marhsall. It is truly a family run business. Traci holds the position of President Elect for the Insurance Brokers Association of Ontario. This is her 13th year volunteering for the Insurance Brokers Association of Ontario.
Registration Information
Please register below and pay online. If you have any questions you can contact Milena Lewandowski 905-525-7259 ext. 1421 or mlewandowski@danlawrie.com. 
Register Online
1. Complete form on this page and click 'submit.'
2. You will be redirected to a secure payment page.
3. Upon completion of payment, you will receive an email with a copy of your invoice.