Linda Papadopoulos Vice President of Corporate Risk Management at Pearson Dunn Insurance Inc. (a Jones Brown Company) joined our luncheon on February 14, 2018, to enlighten our members on cyber insurance from a broker's perspective.
---
The constant buzz surrounding the dangers of cyber threats have been in our ear on a daily basis, primarily due to the impact it has in practically every aspect of our business and personal routines.
Shocking Statistics on Cyber Risk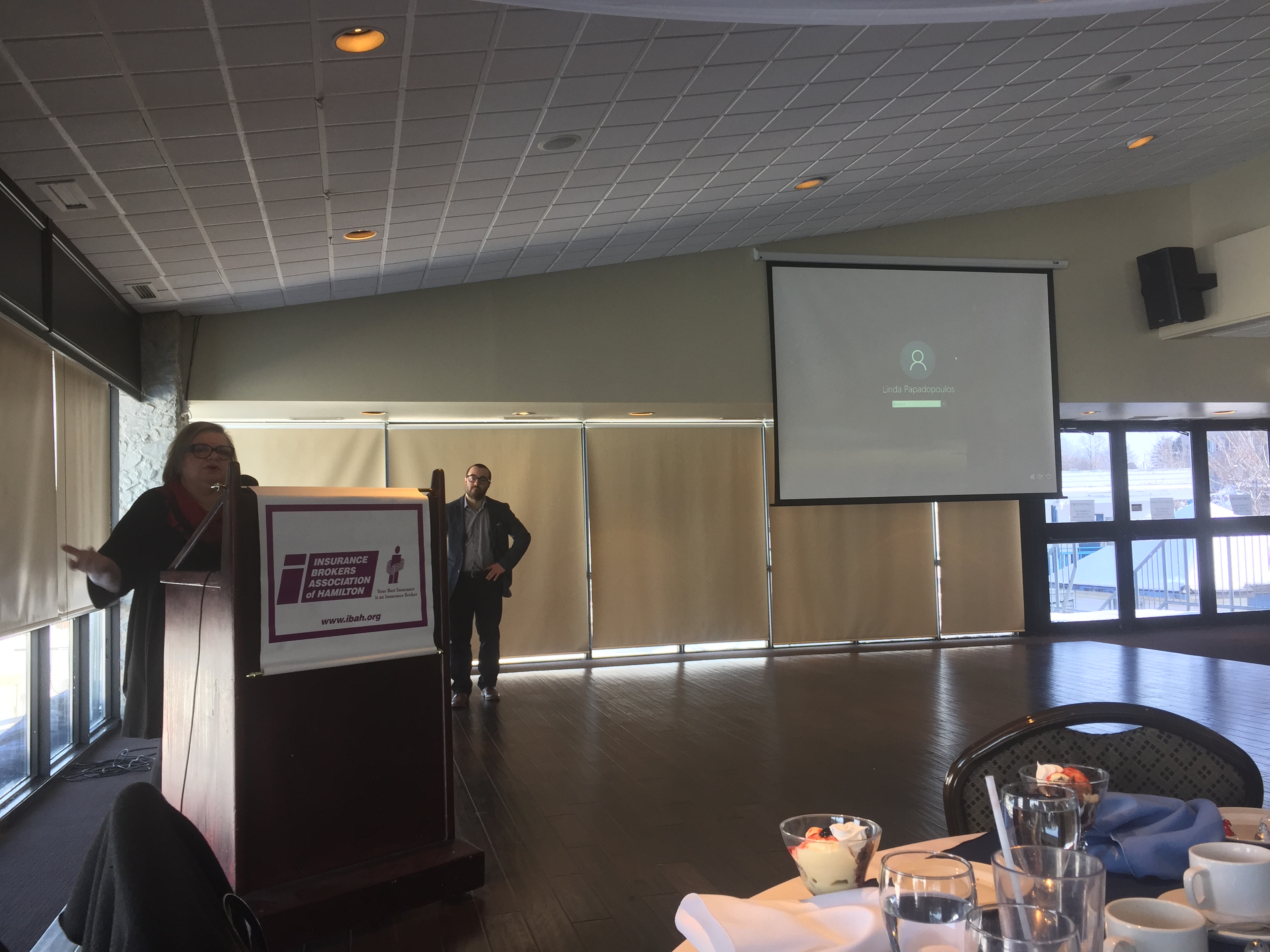 Linda pointed out shocking statistics on the vulnerability each business is exposed to, regardless of its size. Although some industries face a larger risk of cyber-attacks, the threat is very real to ALL companies. As brokers, it is our duty to get in front of our clients and educate them about exposures that their operations are exposed to.

The important thing to note here is that cyber insurance should be the last resort in protecting businesses from hackers. It is imperative we educate our clients and provide them with the necessary resources to implement specific security measures to block away cyber-attacks in the first place. And if attackers do break through security barriers, our clients should be well aware of the immediate necessary steps to take in order to minimize and prevent further damages. We are not here to push cyber insurance just because it is a hot conversation piece. We must be mindful that insurance should simply be a safety net in the event all efforts made to protect the business have failed.

On another note, it is our job as brokers to fully understand cyber policies and what they actually cover. Is the coverage only providing some cyber expense protection (which is common to see as "add-ons" to a package policy)? Or is it a separate policy which provides full-blown cyber coverages? As a broker, it is vital to know that the cyber insurance you are proposing covers key exposures; for example, first-party coverage, third party coverage, cybercrime and business interruption.

We encourage readers to take a look at Linda Papadopoulos' compelling t presentation outlining the key points discussed at our meeting. 
PRESENTATION
To extend our appreciation to Linda for her presentation, the IBAH proudly donated $125.00 to Thrive Child and Youth Trauma Services. We would also like to thank all of our guests for attending the luncheon. We hope to see everyone at our next Luncheon on April 11, 2018.