We encourage everyone to join us for our upcoming luncheon on May 24, 2018, as we welcome Moe Nasser, Director- Business Development, April Marine Canada. 
---
Luncheon Details
Date: Thursday, May 24, 2018
Location: The Waterfront Centre, 555 Bay Street North Hamilton, Ontario
Cocktails: 11:15 a.m.
Lunch: 12:00 p.m.
Presenter: Moe Nasser | Director-Business Development (ON), April Marine Canada
Topic: Boat Insurance Essentials
RIBO CREDITS: 1.5 Technical Hours
Ticket Details
Ticket Cost: FREE FOR MEMBERS | Non-Members $20 Advance Tickets
Presenter Information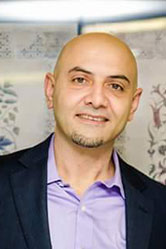 Moe worked for 8 Years with Premier marine as Senior Marine U/W (2004-2012), 3.5 years with Pacific Marine as AVP and U/W Manager for Eastern Canada (2013-2016) and started with April Marine Canada in January 2018. I have presented Marine training at the Insurance Institute, I am a CIP Instructor licensed, Member of CIP Society, Active Ambassador for IIC.
Registration Information
Please register below and pay online. If you have any questions you can contact Milena Lewandowski 905-525-7259 ext. 1421 or mlewandowski@danlawrie.com. 
Register Online
1. Complete form on this page and click 'submit.'
2. You will be redirected to a secure payment page.
3. Upon completion of payment, you will receive an email with a copy of your invoice.