We encourage everyone to join us at our upcoming luncheon on February 13, 2019, as we welcome Tom Reikman B.Sc., MBA, CIP, Senior VP & Chief Distribution Officer, Economical.
---
Luncheon Details
Date: Wednesday, February 13, 2019
Location: The Waterfront Centre, 555 Bay Street North Hamilton, Ontario
Cocktails: 11:15 a.m.
Lunch: 12:15 p.m.
Presenter: Tom Reikman B.Sc., MBA, CIP | Senior VP & Chief Distribution Officer, Economical
Topic: Demutualization, Progress with Vyne and Marijuana
RIBO CREDITS: 1.5 Technical Hours
Ticket Details
Ticket Cost: $25 Advance Tickets | $30 Door Tickets
Presenter Information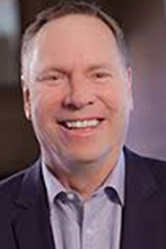 Tom is senior vice-president and chief distribution officer at Economical Insurance. He oversees national broker distribution, national marketing, and corporate communications for the group of companies under the Economical banner, including the retail, group, special risk, farm, and pet insurance divisions. He is also the Chairman of the Board for Family Insurance Solutions in British Columbia.
Tom has more than 28 years of senior leadership experience in the property and casualty industry — including commercial underwriting, personal and group underwriting, marketing, and broker management with companies such as Aviva, Pilot, Axa, and Wellington. Tom worked previously for Economical in senior roles between 1995 and 2006.
Tom has an MBA from the Schulich School of Business at York University, as well as an Honours Bachelor of Science degree from the University of Western Ontario. Tom also holds his Chartered Insurance Professional (CIP) designation.
Registration Information
Please register below and pay online. If you have any questions you can contact Tim Bartels 905-957-2333 ext. 4251 or timb@meesterinsurance.com. 
Register Online
1. Complete form on this page and click 'submit.'
2. You will be redirected to a secure payment page.
3. Upon completion of payment, you will receive an email with a copy of your invoice.