We encourage everyone to join us at our upcoming luncheon on February 12, 2020, as we welcome Erin Prisciak, Claims Investigative Services – Unit Manager, Intact Insurance. 
---
Luncheon Details
Date: Wednesday, February 12, 2020
Location: The Waterfront Centre, 555 Bay Street North Hamilton, Ontario
Cocktails: 11:15 a.m.
Lunch: 12:15 p.m.
Presenter: Erin Prisciak | Claims Investigative Services - Unit Manager, Intact Insurance
Topic: Claims Investigative Services
RIBO CREDITS: none
Ticket Details
Ticket Cost: $25 Advance Tickets | $30 Door Tickets
Presenter Information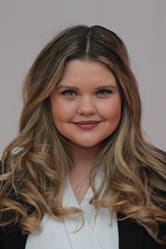 Erin Prisciak joined Intact Financial Corporation in March 2015, after completing a Bachelor of Commerce degree and a Juris Doctor Law Degree.  She previously worked in the Corporate Legal Department as a member of the Insurance Regulatory Team, where she spent a significant amount of time working with the business on regulatory matters involving the sharing economy files (Uber) and then migrated to become a member of the Broker Transactions Team, primarily working on loans and equity investment transactions. With a keen interest to explore the operational side of the company, Erin joined the claims department in the fall of 2018 and currently manages a team of inside investigators and triagers in the Investigative Services/Special Handling Unit, where suspicions of fraudulent behaviour are investigated.
Registration Information
Please register below and pay online. If you have any questions you can contact Tim Bartels 905-957-2333 ext. 4251 or timb@meesterinsurance.com. 
Register Online
1. Complete form on this page and click 'submit.'
2. You will be redirected to a secure payment page.
3. Upon completion of payment, you will receive an email with a copy of your invoice.