***Due to the rapidly evolving novel coronavirus (COVID-19), forecasts of the inevitable spread can be difficult to ignore. The health and safety of our members prompts us to postpone our luncheon on April 8, 2020. For those who have purchased tickets for the luncheon already Tim Bartels will be reaching out to you. If we are able to reschedule this event we will send a notice. Thank you for supporting the Insurance Brokers Association of Hamilton. Wishing all of you good health during this difficult time.***


We encourage everyone to join us at our upcoming luncheon on April 8, 2020, as we welcome Rhonda Reist, Business Development Specialist, Gore Mutual.
---
Luncheon Details
Date: Wednesday, April 8, 2020
Location: The Waterfront Centre, 555 Bay Street North Hamilton, Ontario
Cocktails: 11:15 a.m.
Lunch: 12:15 p.m.
Presenter: Rhonda Reist | Business Development Specialist, Gore Mutual
Topic: True Colours: Keys to Success
RIBO CREDITS: n/a
Ticket Details
Ticket Cost: $25 Advance Tickets | $30 Door Tickets
Presenter Information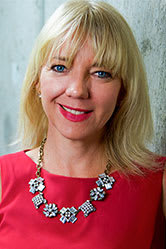 Rhonda Reist is an experienced trainer with a demonstrated history of working in the insurance industry. Strong professional skills in Public Speaking, Coaching, Employee Engagement, Organizational Development, and Team Building. 
Registration Information
Please register below and pay online. If you have any questions you can contact Tim Bartels 905-957-2333 ext. 4251 or timb@meesterinsurance.com. 
Register Online
1. Complete form on this page and click 'submit.'
2. You will be redirected to a secure payment page.
3. Upon completion of payment, you will receive an email with a copy of your invoice.